Introducing the compact WiFi live streaming device that allows you to listen to live broadcasts of Athaan, Salaah and lectures from many Masajid and Ulema in South
Africa and across the world.
The Masjid Cube is a compact device that connects to your home wifi and automatically streams live audio from your selected masjid.
Alhamdulillah we have released the first 100 units to users and have been gathering feedback and making improvements where required.
You may "Back Order" to join the first come first serve queue by clicking the link below. As soon as we have your unit ready we will send an email to you to finalise payment. The current lead time for orders is 4-5 weeks.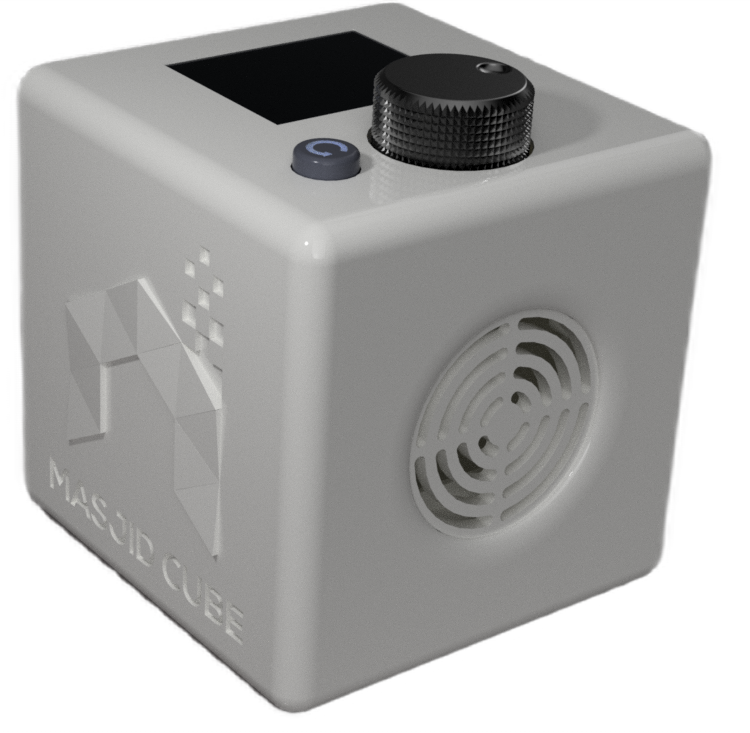 Configure WiFi and select Masjid
The Masjid Cube has been on our To Do list for many years. A challenge faced by many in the community is getting clear broadcast from your Masjid. Unfortunately in many cases the Radio based broadcast option falls short, especially managing audio interference for people staying further away.
The Masjid Cube uses the power of the internet to receive clear audio directly from the masjid and bring it to your home.